I will receive commission on any sales made on my blog. To learn more, read my disclosure policy.
I absolutely loved to read as a child. You probably had no idea about my addiction, since I have a blog about books and write a whole bunch of booklists, right? Yeah, I think it is quite evident that I love books, reading, and learning.
While I loved to read, my younger brother didn't.
He had a hard time when it came to reading and I felt terrible for him. I knew that he would love some books I had read, but he wouldn't read them, not because they weren't interesting, but because he wasn't confident in himself. He struggled to read. The letters didn't always sound right in his mind so he felt deflated, because his sister can read all these books, big and small, and he was having a hard time reading a word, whether it was a word he has seen before or not.
My heart hurt for him, because I wanted him to enjoy books, same as me. It hurt to see him cry in disappointment, because for every forward step he made he felt like he went four steps back.
For this reason my brother was a reluctant reader. I say 'was', because he has learned to like to read (I didn't say love) and he got better at reading. A lot better. His confidence blossomed.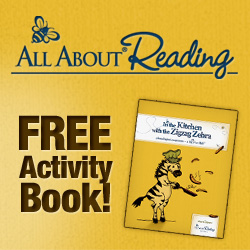 3 ways to help a reluctant reader
My mom knew my brother's struggle with reading, so she spent a lot of time making sure he was staying consistent in his learning and that she was doing all she could to make sure he wasn't missing something.
Start with the basics and stay persistent

My mom tried a lot of things that would help my brother build a stronger foundation in phonics. Everything she tried taught him something more and built on something else he had learned, but it didn't always "click" for him. He often got confused by some of the phonics, because some sounded the same, but with practice, he was able to conquer his struggle.

A couple of the resources my mom used to help my brother: How to Spell, Write, and Read & Learn to Read in 100 Easy Lessons.

Find their interest and go for it

It wasn't long before my mom found out how to get my brother to read…all she had to do was get him some books that were something he was interested in at that moment. Whether it be books on football, snakes, basketball, turtles, spiders, etc. Whatever fit his fancy at that time was the books she got him and guess what…he would actually pick the book up himself and read it! This is how he became to know every snake that ever lived in Virginia, just by looking at it. He knew their habitats, what they ate, and he even knew if they were venomous or non-venomous, all by the time he was six years old.

History repeated itself again and again, and again. He went on to read a large handful of books that taught him all the rules and regulations of basketball and football, and then eventually golf…and that is basically where is ended. Golf has become his #1 in life (of course, after God!). If you get him a golf book, he will read it in a heartbeat, and seeing how his life's ambition is to become a PGA player, I say that he should definitely read up on any tips, tricks, or encouragement that he can in that sport.

Listen to others read

For years my mom would have my brother read aloud to her. This way she could see if my brother needed help in a certain area or to see how he was progressing. He would read aloud to her and then she would read aloud to him. Her philosophy…"he needs to hear how to pronounce some words, how to pause at commas and stop at periods, and he needs to hear that I struggle, too." (Plus, because he didn't always like to read, this was a definite way to get some good literature in him.)

My parents would put us to bed a half hour earlier than our "bedtime" so that we could listen to audiobooks. At that time, my brother and I shared a room and all would be silent. (A rare thing with me in the room…) In the morning my brother and I would talk about what we listened to that night and we'd then narrate it to our mom. Sometimes after school my brother and I would run to our room and climb up into his top bunk and listen to more of the story. Still to this day my brother loves audiobooks.

If your child is a visual learner, I highly, HIGHLY (did I say highly?) recommend you getting audiobooks for them to listen too. Whether from the library or bought, these are by far a great investment!
Well…this is my recommendation and encouragement to getting a reluctant reader to read!
Do you have any tips?

I will receive commission on any sales made on my blog. To learn more, read my disclosure policy.